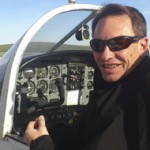 Bernardo Robledo // Tugboat Pilot
Commercial airplane pilot with IR + ME ATPL Frozen ratings
Glider pilot since 1986
Glider tugboat pilot
ULM pilot
Total Hours: 2,000 h
Army colonel in the reserve.
His main specialty was exercised as a paratrooper in the different units of the Paratroops Brigade.
Glider pilot from 1970 with 1500 flying hours in gliders.
Glider Instructor from 1987.
Private pilot of plane from 1988 with 450 hours of flight in single engines.
It owns the "C" gold with diamond distance 500 km and is co-owner of a DG-200.
Collaborating Instructor
Flight examiner by AESA as FE (S) for SPL,LAPL (S) and OPC.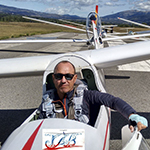 Piloto de planeador desde 1992 con 4500 horas de vuelo y habilitación de TMG, despegue avión y torno.
Instructor de planeador desde 1997 con 2000 horas de vuelo años y habilitación FI (S) para SPL/TMG/FI.
Licencia neozelandesa de piloto de planeador e instructor para despegue avión, torno y autodespegue.
Instructor de planeador y jefe de vuelos en el aeródromo de Santa Cilia – Los Pirineos durante 7 años.
Instructor de planeador en los aeródromos de Corral de Ayllón, Santo Tomé del Puerto, Villacastín, La Iglesuela, Ocaña y Sotos.
2 veces campeón de España en clase club con velero privado de madera y tela modelo ka6 CR.
Director de competición de dos campeonatos de España y seis Copa Pirineos.
15.000 Horas of flight
Excaptain Boeing 747 WAMOSAIR
Excaptain Airbus A340 IBERIA
Instructor Master flight test ETSIA
Glider pilot
2 aerobatics courses in C.A.E. and RACE
Steward of AGSA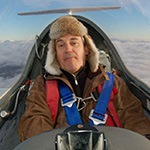 Piloto de Vuelo sin Motor, Licencia EASA SPL
Insignia de Oro con dos diamantes de la FAI,
Instructor, Fi. FI-FI
Piloto privado de avión SEPiston
Piloto de ULM
Técnico de mantenimiento de velero y motovelero, Licencia LMA
2000 h de vuelo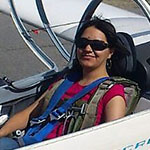 Diploma in Management and public administration from the Complutense University of Madrid.
Administrative Assistant
Responsible for billing, collections and accounting.
Reception, booking management, problem solving and customer service.