Jose Antonio Gonzalez Velasco // Head of flights
Paratrooper.
Ultralight pilot, commercial aircraft pilot FAA and EASA, pilot and flight instructor without motor. Aircraft Maintenance Technician.
Hours in single motors 2500 hours approx.
Hours of gliders 7000 hours approx.
Ultralight hours 300 hours approx.
Fuentemilanos Airfield ATO e-292 HT (head trainer).
COO of the Specialized aerial Works company SPO ORO de AGSA.
Maintenance organization Certifier is. MF. 006.
Steward of AGSA
Flight examiner by AESA as FE (S) y FIE (S) for SPL,LAPL (S), OPC and FI.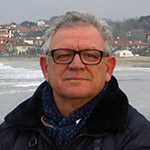 Miguel Jurado // Glider pilot and instructor.
Glider Pilot and instructor of with + 1,600 hours, with Habilitation TMG.
PPL (A) with + 350 hours.
Pilot ULM with + 120 hours.
Aeronautical technical Engineer.
Runner-up of Spain sailing class 15m 2005
Spanish Open-Class sailing runner-up 2006
Bronze medal class 18 meters, championship of Spain 2013
Medal C Silver Flight to sail of the FAI
C Gold Medal of flight to sail of the FAI
Diamond Free Distance
Diamond Distance Preset
Steward of AGSA
Army colonel in the reserve.
His main specialty was exercised as a paratrooper in the different units of the Paratroops Brigade.
Glider pilot from 1970 with 1500 flying hours in gliders.
Glider Instructor from 1987.
Private pilot of plane from 1988 with 450 hours of flight in single engines.
It owns the "C" gold with diamond distance 500 km and is co-owner of a DG-200.
Collaborating Instructor
Flight examiner by AESA as FE (S) for SPL,LAPL (S) and OPC.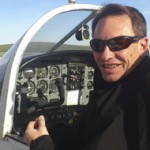 Bernardo Robledo // Tugboat Pilot
Commercial airplane pilot with IR + ME habilitations
Glider pilot
Glider tugboat Pilot
Aerobatic Airplane Pilot
Total Hours: 1,800 h
15.000 Horas of flight
Excaptain Boeing 747 WAMOSAIR
Excaptain Airbus A340 IBERIA
Instructor Master flight test ETSIA
Glider pilot
2 aerobatics courses in C.A.E. and RACE
Steward of AGSA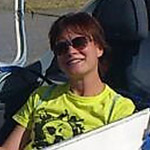 In charge of cleaning at the aerodrome facilities
Management of supplies, control and replenishment of material.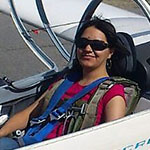 Diploma in Management and public administration from the Complutense University of Madrid.
Administrative Assistant
Responsible for billing, collections and accounting.
Reception, booking management, problem solving and customer service.